REPRESENTING THE COMPLETE LINE OF L.M. SCOFIELD PRODUCTS
Guaranteed In Performance And Tested Over Time
Romano Associates has over 15 years of experience as Manufacturer's Representative for the L.M. Scofield Company,
The #1 Ranked Brand in Color Conditioned Concrete Products.
Concrete Can Be Patterned Or Textured To Any Specification, And Pigmented To Suit The Wildest Imaginations
Architectural Concrete adds an artistic flair to any project. L.M. Scofield Co., products offer an
array of colors and aesthetic finishes adding beauty to the longevity and strength of concrete.
We can accommodate the largest areas, enhance the smallest details, and assist
in all facets of project planning - from technical recommendations to on-the-job training.
U.S: New York | Pennsylvania | West Virginia CANADA: Quebec | Ontario
Romano Associates is affiliated with the American Institute of Architects
and frequently offers education credit seminars through the L.M. Scofield Company
Architectural Concrete Products
• Residential, Commercial and Industrial
Contractor Training
• Color Conditioned Concrete, Staining, Imprinting, Stenciling,
Color Hardeners, Ground and Polished Concrete
On-site Project Assistance
• Architects, Engineers, Developers
Technical Services / Consulting / Training
• Dealers, Distributors, Contractors, Architects,
Engineers, Developers and Commercial Property Owners
Educational Product Presentations for Architects / Engineers
Chemical Stains and Dyes
Color Concrete Admixtures
• Ready-mix and Pre-cast Applications
Curing and Sealing Materials
High Performance Coatings and Treatments
Imprinting Tools, Release Agents and Surface Retarders

Dry-shake Colored Hardeners
Cementitious Toppings: Interior / Exterior Resurfacing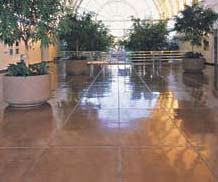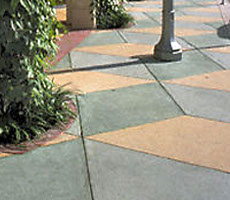 © 2020 Romano Associates. All Rights Reserved. Site Design Biographics, Inc.
130 Woodbridge Avenue | Buffalo, New York 14214 | Phone: 716.837.5595 | Fax: 716.837.5594