MATERIALS TESTING EQUIPMENT
Standard And Customized Solutions For All Construction Related Products
As a supplier of materials testing equipment, we represent over 30 leading manufacturers in the industry,
including a wide range of disciplines from concrete to asphalt and soils.
Accurate Analysis Of Strength And Structure Of Materials, As Quality Assurance Parameters In New Construction,
Rehab/Reconstruction Projects, And Construction Failure Investigations
Non-Destructive Equipment
Fresh and Hardened Concrete
• Compression Machines
• Pressure Air Meter Parts
& Accessories
• Cylinder, Beam, Cube Molds
• Shakers and Sieves
• Splitters
• Hydrometers
• Atteborg Limits
• Density Testing
• Marshall and Superpave
• Rice Testing
• Scales and Balances
• Thermometers
• Ovens and Hot Plates
• Fine/Coarse Aggregate Shakers
• Analysis and consultation on mix proportions, specific properties and their effect on performance and cost.
• Testing and analysis performed by trained, certified technicians per relevant American Society for Testing
and Materials (ASTM) and American Association of State Highway and Transportation Officials (AASHTO).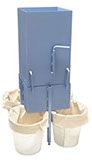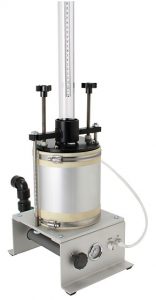 • From the smallest field testing facility to large full-scale service laboratories, we have the expertise and product lines
to assist in selection, specification and guidance; meeting any specifications.
• Universities, Testing Labs, Contractors, Developers, Engineering Firms, Non-Destructive Testing and Soils Labs

Offering Sales, Technical Assistance And Consultation In Industry Compliance For Testing Standards And Equipment Troubleshooting

© 2020 Romano Associates. All Rights Reserved. Site Design Biographics, Inc.
130 Woodbridge Avenue | Buffalo, New York 14214 | Phone: 716.837.5595 | Fax: 716.837.5594